I am a Local Glacier National Park Elopement and Intimate Wedding Photographer. Montana is my home and Glacier National Park is 15 minutes from my house. I love Glacier and spend my summers hiking with my friends and kids, and photographing amazing couples who choose to elope in the "Last Best Place". I say all of that, because I feel a little guilty with how much I loved working with an amazing couple this past week in Sedona, Arizona.
I am a mountain girl through and through, but after months of snow and record breaking cold temperatures, I jumped at the chance to work in Sedona!
I was a little nervous leading up to my trip, because Sedona was getting unprecedented snow. And just my luck, I'd fly out in a blizzard only to arrive in a winter storm. But the good Lord shined His face on Sedona, and the snow melted and the desert was as it should be.
I flew from Montana into Phoenix. Then we drove to our lodging in Cornville, and stayed at the Highlands Resort at Verde Ridge.
After we dropped off our luggage at our lodging, we headed to Sedona and did some scouting! I was blown away by the red rocks and formations and the fact that it was not very crowded at all. It's Spring break in a lot of places, so I expected it to be very crowded. But it was relatively sparse with people and we had no issue finding parking. Anytime I scout a location when I am traveling, I make sure to go at the same time of day as my couples elopement so that I know exactly what to expect from the light and shadows. I was thrilled to see that the location we chose for pictures was absolutely perfect.
Best Time to Visit Sedona- Sedona Trip Planning
One thing to keep in mind when traveling to different parks and BLM Land (Bureau of Land Management), is that they all have their own set of permitting and regulations. It can be really confusing and get a little tricky, which is why it is important to hire a professional photographer who is comfortable and experienced with navigating all the laws and public land regulations. Cathedral rock is part located in the Coconino National Forest and does require a permit.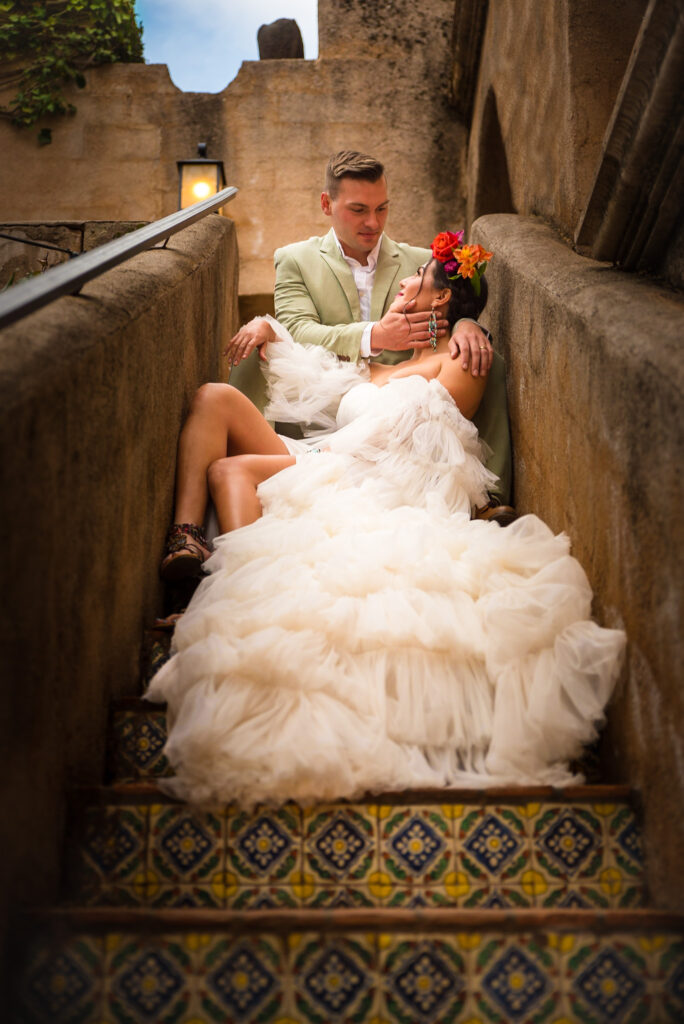 Coconino National Forest – Recreation
Sedona has so many amazing locations for photos and ceremony options. For this couple we settled on Cathedral Rock. During peak season you have to take a shuttle to access Cathedral Rock trailhead, but after 5:30p you can drive in. The upper potion of the Cathedral Rock Trail was closed while we were in Sedona for trail maintenance, but the views from the lower section where still stunning!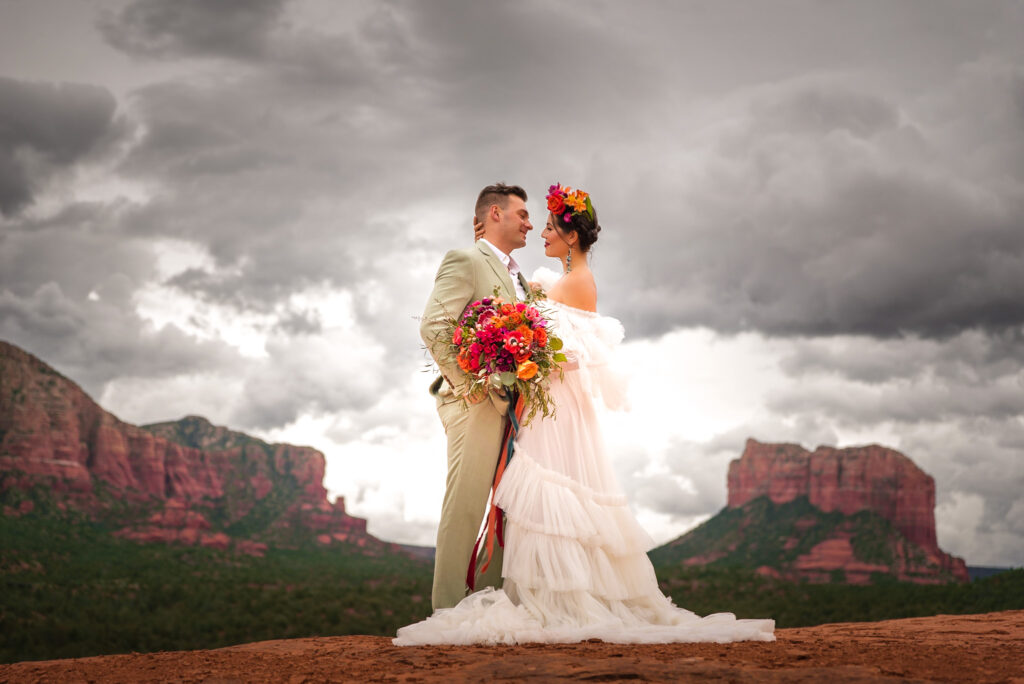 The other locations we looked at were Merry-go-Round Devil's Bridge, and Bell Rock
If you have some time I recommend making a trip to Tlaquepaque – Arts & Shopping Village. It was filled with great little shops and eateries and the architecture made for some beautiful photo ops! (Pic from village
While my summer months are filled with Glacier National Park Elopements  and Intimate Weddings, I will definitely be adding Sedona, Arizona to my list for winter and spring destination Weddings and Elopements!