So you found "the one" and you have both decided to begin your forever in "The Last Best Place." The Crown of the Continent: Glacier National Park. I applaud your decision. I have canyoned in the Swiss Alps, hiked the Italian Rivera, and backpacked from Tuscany to Ireland, and I can say without hesitation that nothing compares to Glacier. There are still many countries and trails I have yet to experience, but Glacier is home and will always hold a special place in my heart.
Perhaps an even bigger round of applause is warranted for your choice to ELOPE! While Elopements are on the rise around the world due to our current situation, I have never encountered a couple who regretted eloping even before the chaos. Though I have met many who chose to do the "big wedding" and now lament having not eloped. So before we even get started, I wanted to let you know you have my full support in both decisions. (Not that a complete stranger's opinion carries any weight.?)
Now to put your plan into action!
Step 1: Choose your PHOTOGRAPHER!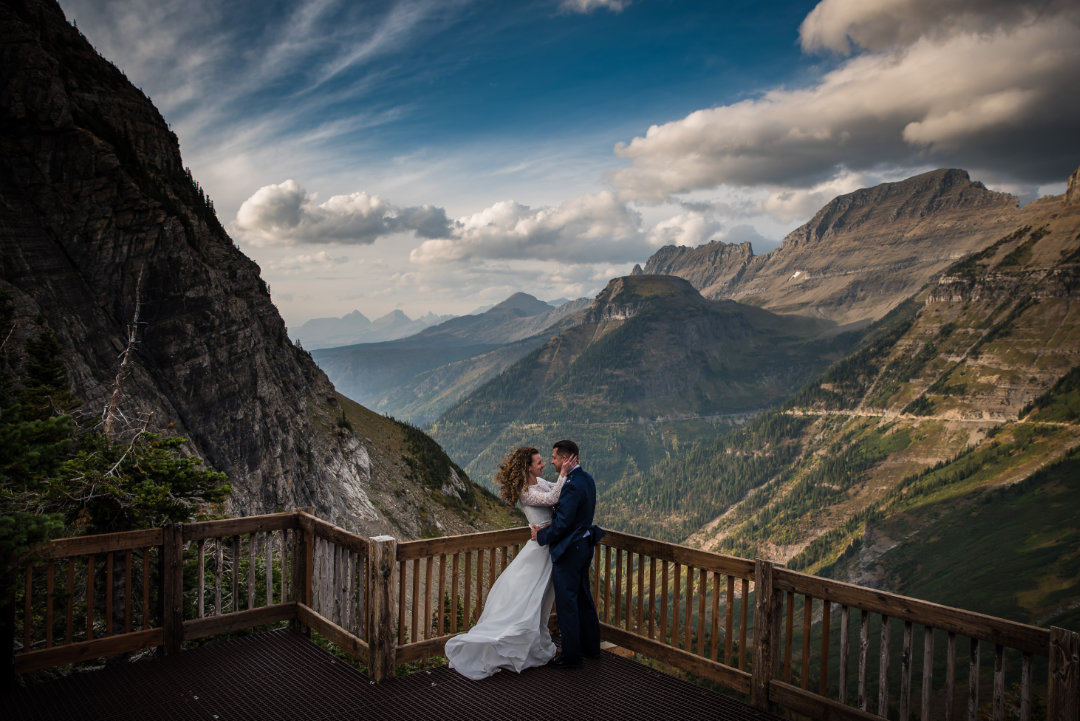 Through no personal bias and from a completely objective perspective?, I'd like to recommend my kids favorite Glacier Park Elopement Photographer…. Hi there, it's me!??‍♀️
I would love to work with you, but in all seriousness it is so important to find a photographer who you connect with. You should, of course, love their work but just as importantly you should be able to comfortably communicate with your photographer.
Elopement photography is unique, even when compared to traditional wedding photography. You are not just investing in pictures and a service, but an experience. The beauty of an elopement is the intimacy it affords you. Intimacy requires vulnerability and it is important that you and your partner feel comfortable to move and interact naturally. Your elopement should not feel like a photoshoot, but  rather beautiful and fun experience.
Step Two: Select your LOCATION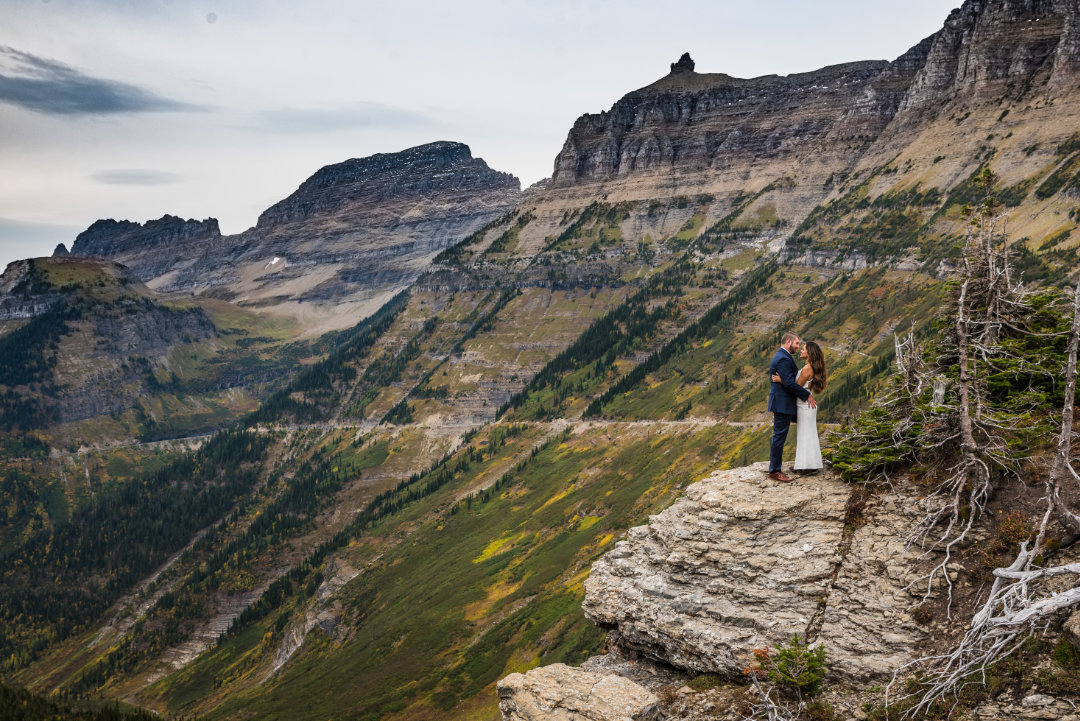 Choosing a location for your ceremony in Glacier can be challenging, because there are so many amazing options. Your photographer will be your best source for location information. Those of us who are local spend a LOT of time in the Park. If I am not shooting an elopement or family session, I am usually hiking. In the summers I spend more time in Glacier than anywhere else. Location scouting is included in all of my photography packages.
Step 3: PERMIT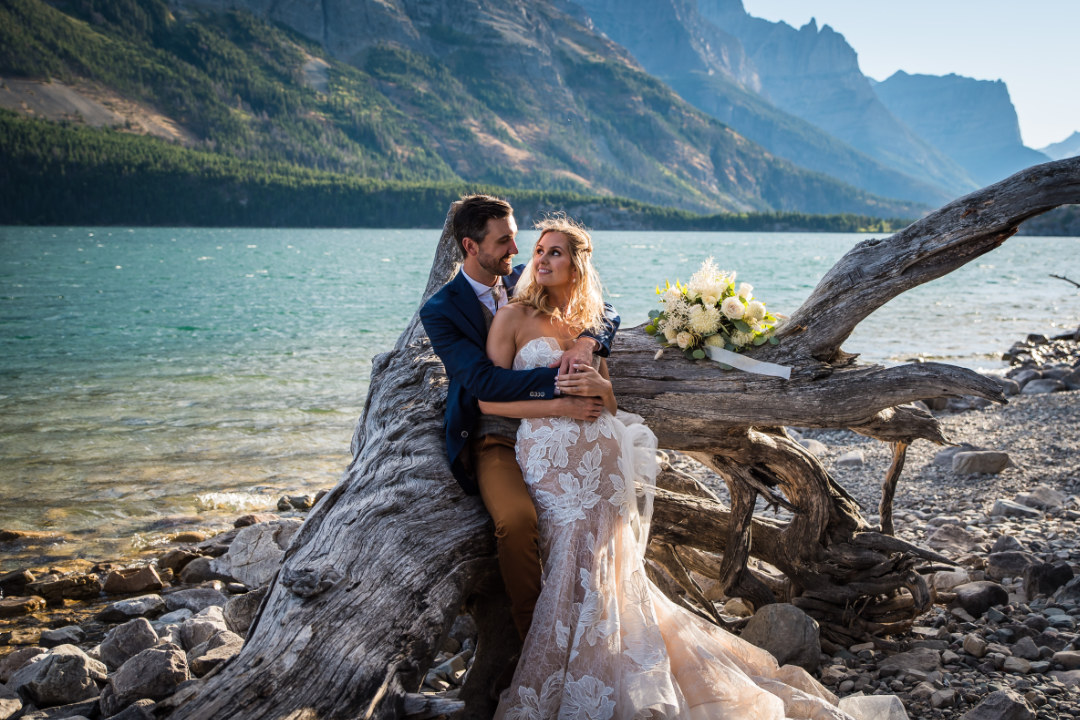 Once you decide on which location you would like to have your ceremony, you will need to apply for a permit to secure your time, date, and location. Glacier National Park has specific ceremony locations. While we are welcome to adventure and take photos in various locales, your ceremony time and location require a permit.
You can learn more about special use permits here.
Step 4: OFFICIANT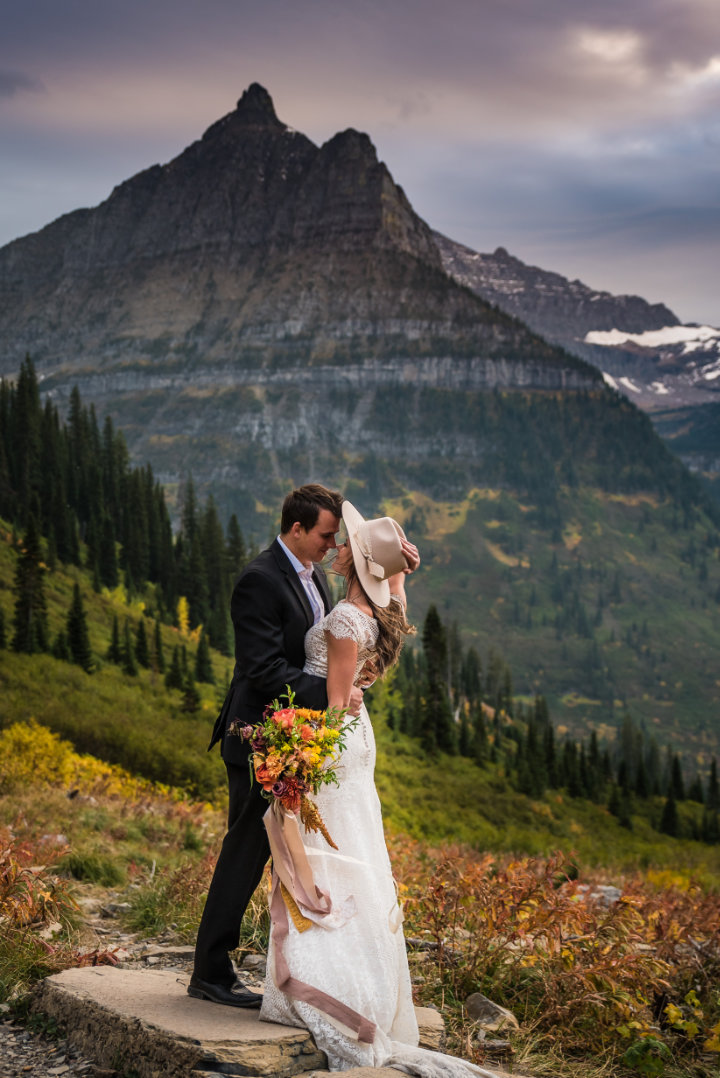 In the state of Montana you are free to self-solemnize. Which means, a licensed officiant is not required. However, most couples I have worked with opt to have an officiant. I do offer officiant services with my elopement packages. My husband has been officiating weddings for over 10 years and does a beautiful job of personalizing each ceremony.
Step 5: VENDORS (optional)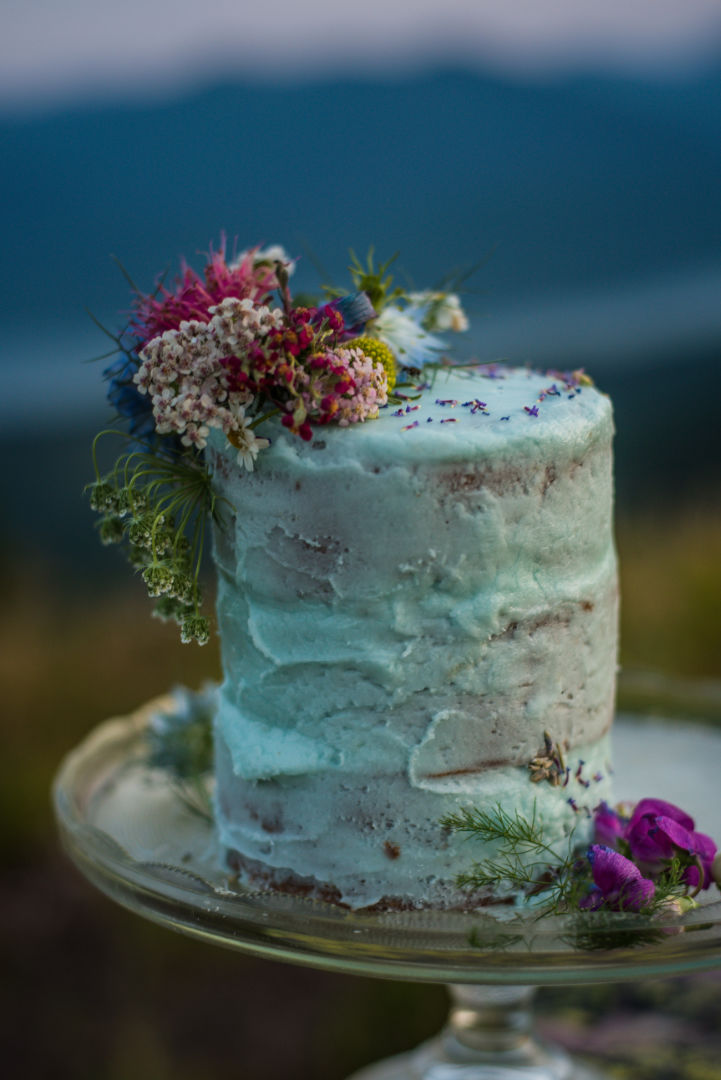 You may choose to include a few extras to personalize your elopement. With my Elopement packages I offer options to add all the 'pretty little details', to make your day everything you've dreamed. From florals to the cake, champagne or a charcuterie board; I've got you covered. And if you decide you want to take on the details yourself, I am happy to make recommendations for some of our amazing local vendors!
Keep it simple or personalize it with a few details. It's your day and you can do whatever you want!
And if you are on the fence about eloping, please take a minute an read my last blog post on why you should ELOPE!?
Cheers,
Jill