If you have been considering eloping and need that final push, I have complied a list of the Top 3 Reasons to Elope! Today's Elopements are "Not your mama's elopement". Nope, Elopements today look a lot different than they did 40 years ago. In fact, the definition of elopement has also evolved. Adventure Elopements have been on the rise for quite sometime, but our most recent pandemic has led to a skyrocket of elopement inquiries and bookings. And I love it! I am a Montana Elopement and Intimate Wedding photographer and watching the shift from big weddings to Micro Weddings and Elopements may be one of the best things to come out of this Corona nightmare.
Montana Wedding Elopement
Montana Elopement 
Montana Elopement 
Montana Wedding Elopement
Montana Elopement 
Montana Elopement 
1. Because It's Okay To Make It All About YOU! 
You remember that cheesy old saying, "The main thing, is to keep the main thing, the main thing." Well, on the day you exchange vows and commit your life and love to one another, YOU are the "main thing." An Elopement is the perfect option for couples looking to avoid the distractions and stress that so often accompany traditional weddings. Don't get me wrong, I love all weddings… big, small, church ceremonies, backyard and barn weddings, fancy venues, DIY weddings, pretty much anything that involves couples in love. And there is a 99% chance I will cry when vows are exchanged regardless of the setting. But there is an almost indescribable atmosphere that surrounds an Elopement.
The first Elopement I was asked to photograph consisted of just the couple, the officiant, and little ole me. My signature is forever imprinted on their marriage certificate as the witness (photographers wear many hats?). It was a sunrise elopement in Glacier National Park, on the bank of Lake McDonald, and it was so quiet you could almost hear the snowflakes falling. It was the most intimate ceremony I had ever witnessed, and you could see how the world disappeared as they said their vows. For just a moment, time stood still for that sweet couple. It wasn't about the dress, or the flowers, or the guests. It was all about THEM and their love and it was perfect. The reality of life and the weight of responsibility comes at you fast enough. It's okay for this event to be all about YOU!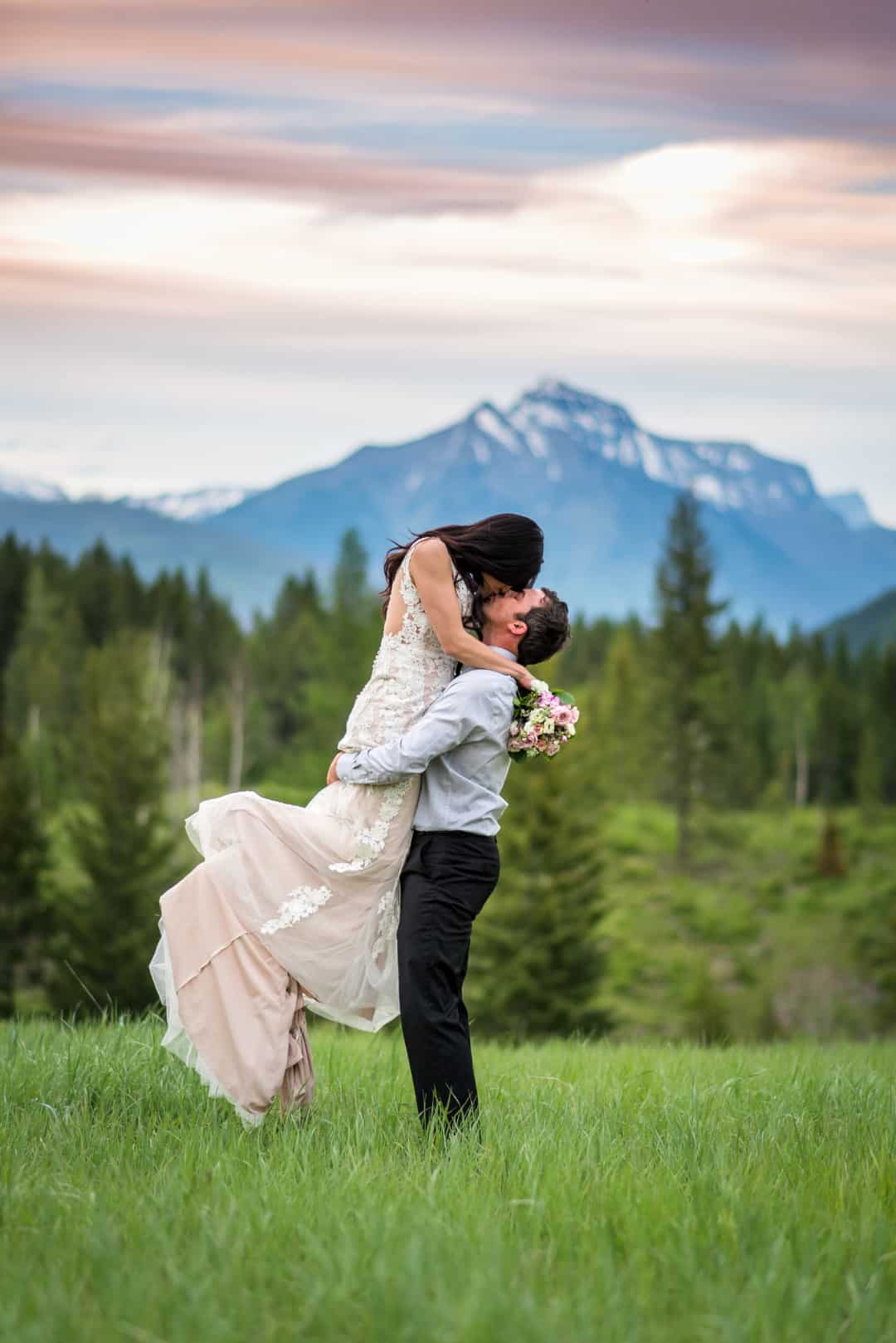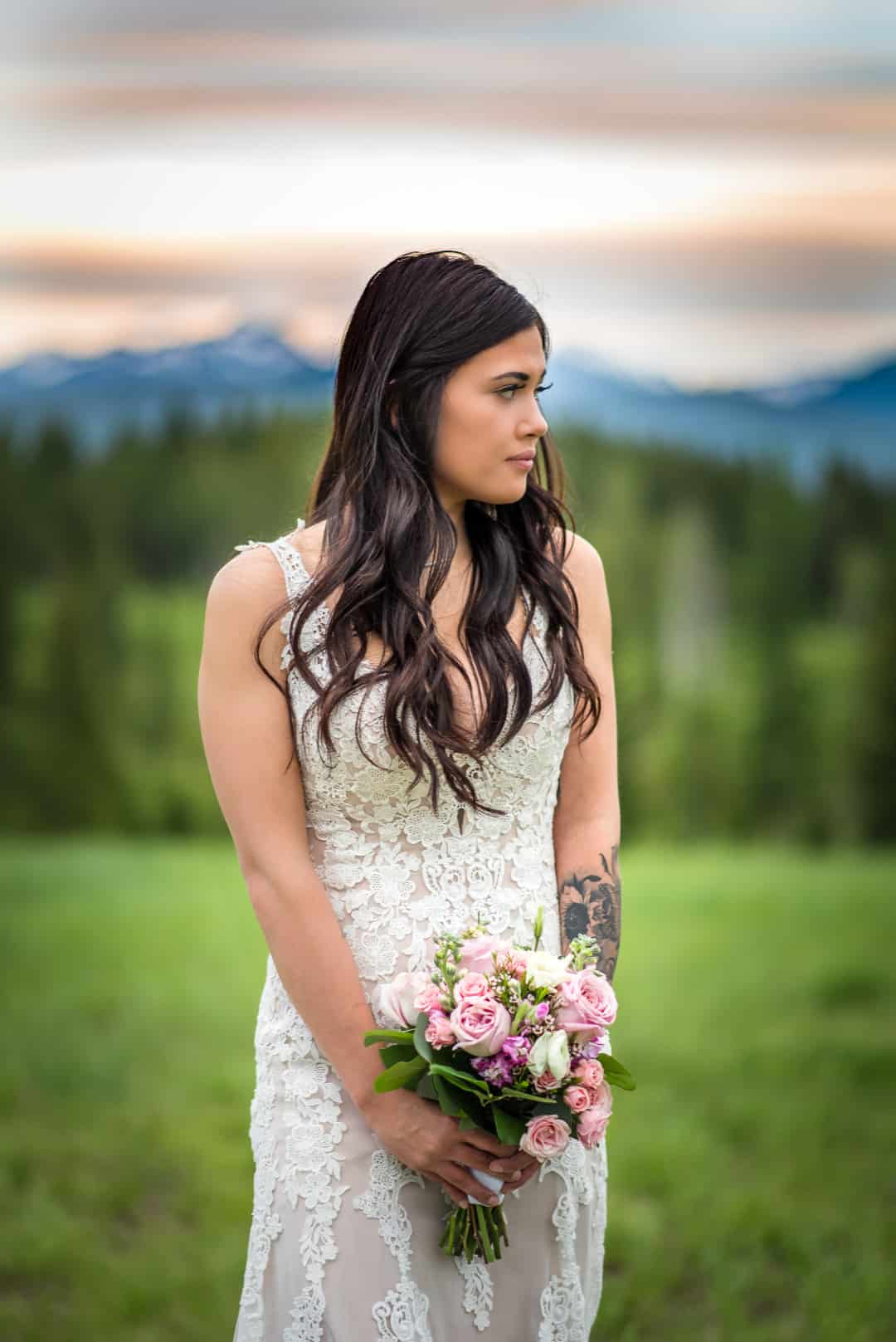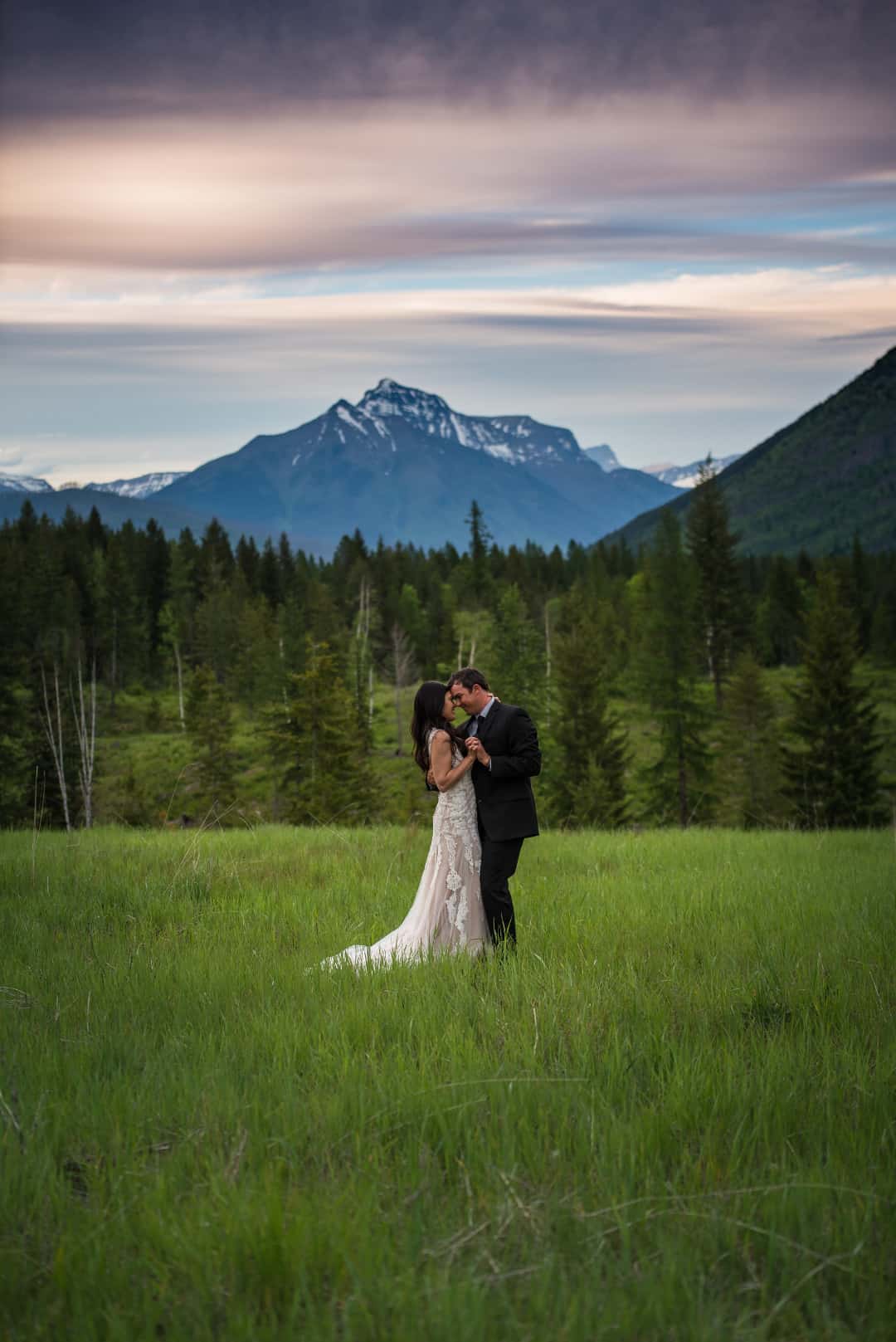 2. To Avoid The Drama!
Let me start by saying that this heading is functioning under the assumption that you are like 97.6% of other couples, and have at least one family member or friend who is a magnet for drama. Maybe it's not a specific individual but rather an unresolved issue or uncomfortable situation. And maybe you aren't even aware of any hidden drama, but as a former "unsuspecting bride", I can assure you it is there?.
If you have had your wedding day planned since you were 10, and you are emotionally ready to navigate the potential pressure points of a big wedding, then by all means proceed. It will be amazing and I will be there happily photographing every little detail. But if you have people in your life, that have a tendency to making events more stressful than fun….. an Elopement may be the perfect choice! Avoid the drama and make your day about You!…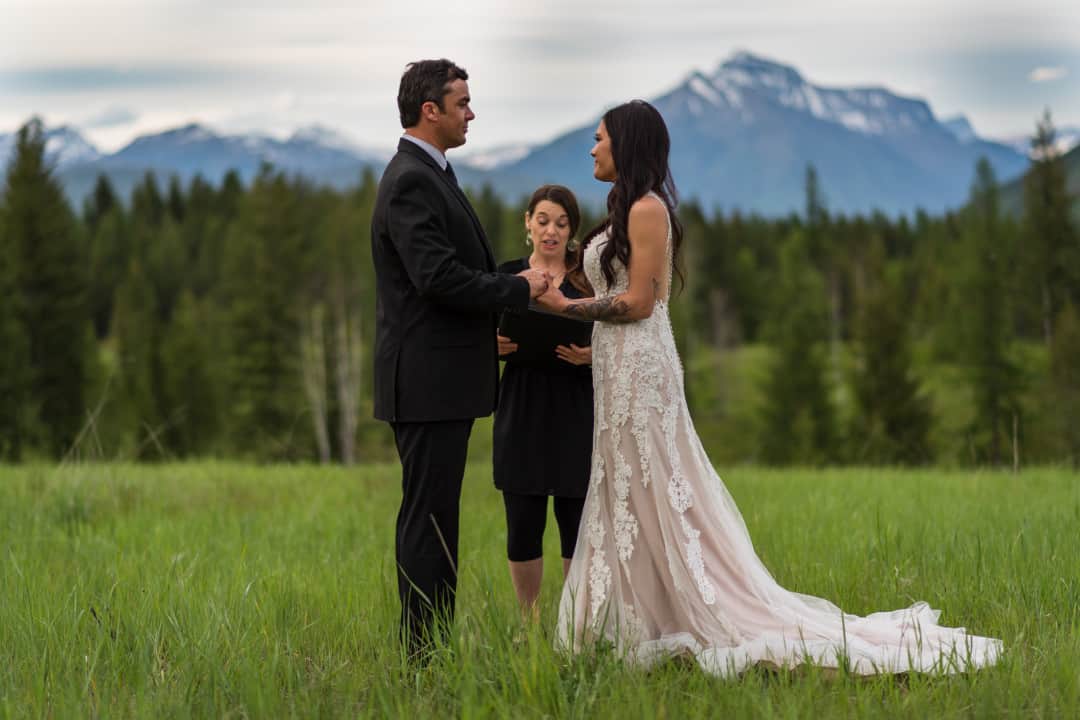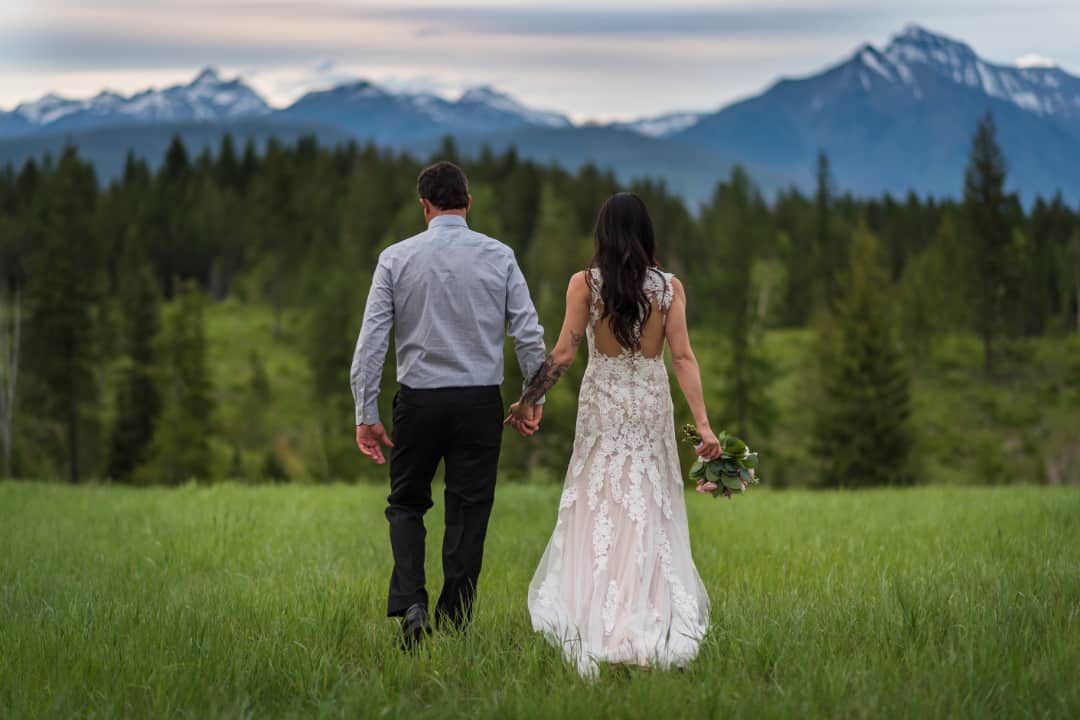 3. Because Adventure Awaits!
Okay, so I know not all elopements take place on the top of a mountain. I mean, mountain elopements are pretty epic, and this Montana photographer is certainly partial to any event that takes place in the mountains (aside from bear attacks.) But the excitement that surrounds an elopement is an adventure in itself. While elopements are on the rise, they still are not as prevalent as traditional weddings. But the freedom that comes with an elopement makes them all the more exciting.
Want to run to the courthouse and get hitched, Awesome! Want to fly to Tahiti and get married on the beach, Have at it! Wanna have a weird sci-fi wedding with your closest friends, beam me up Scotty! You are free to make your elopement exactly what you want. Short and sweet with the Justice of the Peace, wearing flip flops and a coconut bra, or dressed as Star Wars characters with a Wookiee officiant. You get to choose your own adventure and no one else gets a say.
Less people means less opinions, meaning more freedom, and freedom allows room for adventure. On a completely unrelated unbiased side note, if you do decide to elope in say… Glacier National Park; I know an amazing elopement photographer who loves working with adventurous couples and can guarantee you will have a day all about YOU that you will remember forever.?